Hey there
Hope you're doing well!! I recently came across a recent-ish feature Pinterest has added to many pins: product tags and the "view similar products" button. These are placed on pins in order for Pinterest to profit off of your content. These two things could be hindering clicks to your actual website too. It's not right, but luckily, it can be fixed!
---
Firstly, this is how the tags and button look like:​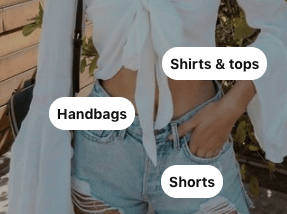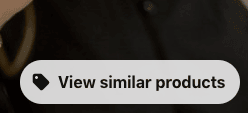 You have to double check your pins to determine whether of not this is a problem for your account.
---
You can ask Pinterest to remove these from your pins. Here's how:
Google "Pinterest Help Centre". Under "Create and Edit" click "Edit or Delete a Pin". Scroll to the bottom of the article and click "Contact Us".
Under "Creators and creative tools", click "Create or edit Pins", and then click "continue". From there, keep filling the text boxes until you submit your ticket.
Be sure to take a screenshot of one of your pins with the tags and keep the pin link handy, as you will need them for your ticket.
---
You can add your own products on the pin tags through any affiliate program you're part of!
You can do this when you upload a pin or you can go back to old pins and add tags as well.
When you upload a pin, you can add the tags like this: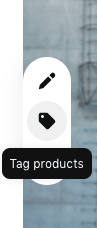 When you edit a pin, you have to click on this icon on the top left of the pin to add products:

Either way, to add your products once you select the Pinterest Product Tags icon, you will want to click on "URL". This is where you can paste an affiliate link, and the right product pictures will appear for you to add to your pin.
Just be sure to add #affiliatelink in the pin description to disclose appropriately.
---
Is it worth your time to add products to your pins?
I can be. However in all honest, the best way to earn money from affiliate marketing is by integrating links within your blog posts.
That's it for today! Best xo
Adrianna from KordialMedia.com​ Pinterest Marketer and founder of Kordial Media ​